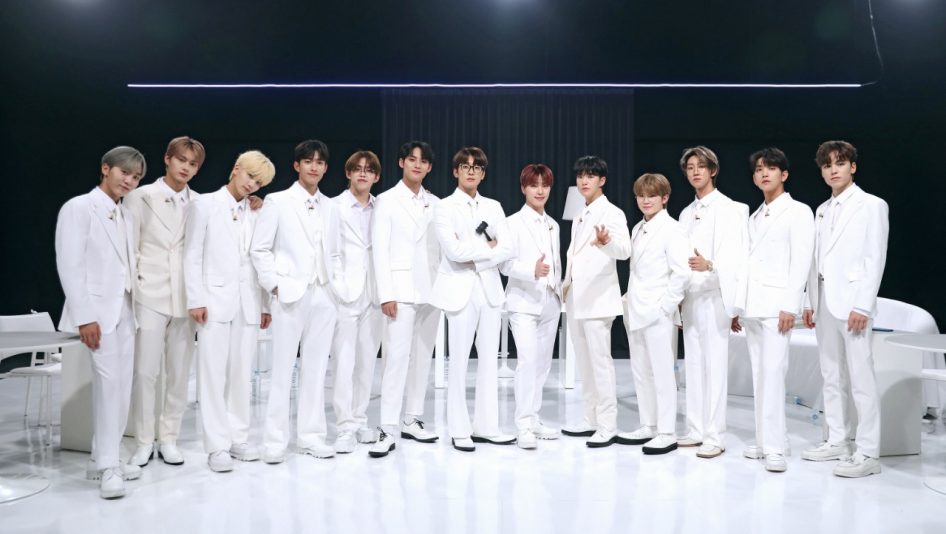 Diamma.com- Perhelatan acara penghargaan tahunan The Fact Music Awards diselenggarakan pada Sabtu (2/10). Sama halnya dengan tahun sebelumnya, acara penghargaan tahunan ini dilaksanakan secara ontact (online dan tanpa kontak), demi menjaga keselamatan semua pihak baik artis maupun penggemar di tengah pandemi Covid-19.
​Melansir dari Soompi.com, penghargaan tahun ini ditentukan melalui data objektif seperti penjualan album, hasil digital lagu, dan dari analisis panel juri.
Beberapa penghargaan juga ditentukan berdasarkan dukungan dan partisipasi penggemar dalam negeri (Korea) serta di seluruh dunia.
Berikut daftar pemenang penghargaan The Fact Music Awards 2021:
Artist of The Year (Bonsang): ENHYPEN, Brave Girls, ATEEZ, The Boyz, Stray Kids, Kang Daniel, Super Junior, Tomorrow X Together, ASTRO, OH MY GIRL, SEVENTEEN, ITZY, BTS
Next Leader: STAYC
Hottest Award: Weeekly, Cravity
Fact N Star Choice Award: Hwang Chi Yeul, Super Junior
Fan and Star Best Ads. Award: Lim Young Woong
Fan N Star Trot Popularity Award: Lim Young Woong
Fan N Star Most Voted: Hwang Chi Yeul, BTS, Lim Young Woong
U+IDOL Live Popularity Award: BTS
World Best Performer: SEVENTEEN
Worldwide Icon: Super Junior
Listener's Choice: BTS
Daesang (Grand Prize): BTS
Selamat untuk para pemenang!
Penulis: Salwa Putri Dewanti
Editor: Rianty Danista